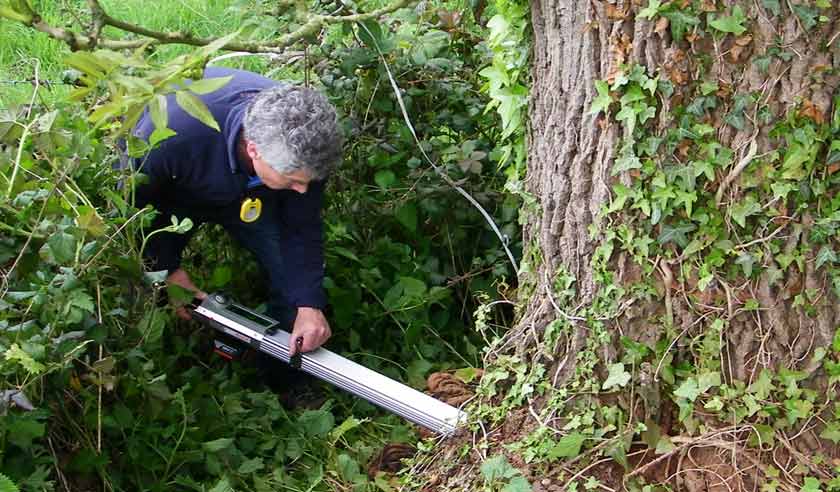 Have used Resistograph and Sonic Tomograph for over fifteen years
When trees cannot be fully assessed by visual means and internal wood decay is suspected it is normally prudent to carry out specialist tree decay tests.
Using either the 'Resistograph' decay detection drill or Sonic Tomograph we can assess internal wood decay.
The 'Resistograph' is a highly versatile piece of equipment which measures the strength of the wood by its resistance to drilling. It can be used in a variety of situations, including in the crown of a tree, at any height on the main stem or below ground as part of root investigations.