What influences our environmental choices most - intrinsic or extrinsic values?
Robert took time out in March to join an audience at the Oxford Literary Festival where he listened to a lively debate between George Monbiot (author, journalist & environmentalist) and Cameron Hepburn (economist in energy, resources & the environment). The latter argued that the language that frames the 'Natural Capital' agenda is an essential tool in helping us to protect the natural world, or as Monbiot stressed,such a linguistic shift discourages us from embracing the intrinsic value of wild landscapes. Relevant books: Cameron Hepburn's 'Nature in the Balance: The Economics of Biodiversity' & George Monbiot's book 'Feral' (Orion non-fiction book award 2015).
Lake District-Gwisgo'i Gap
Dominic Tyler, photographer and author of 'Uncommon Ground' joined the debate, and presented some of his stunning photographs of natural features to illustrate words that are gradually becoming obscure; for example 'Gwisgo'i Gap', 'Daddock' and 'Inosculation', the latter meaning the entwined and/or naturally grafted stems or branches of a tree. We will try to use as many of these words as we can, as often as we can.
We also suggest that anyone interested in landscapes and language may enjoy Robert Macfarlane's 'Landmarks', a glossary of words that will deepen your appreciation of the natural world e.g. 'Chissom' (the first shoots of a newly cut coppice) and the Northamptonshire word 'Dotard' (a decaying oak).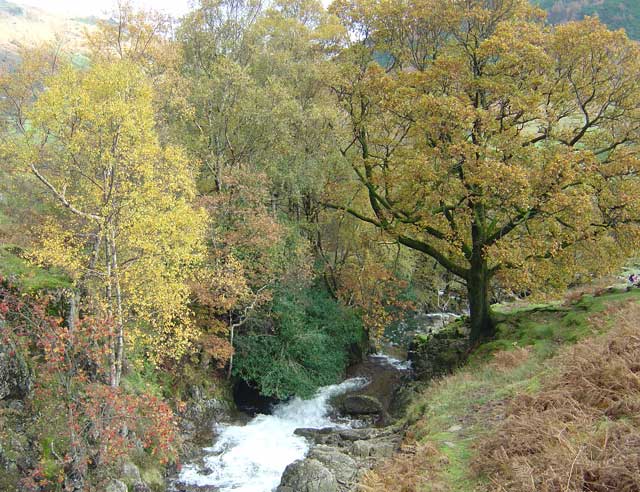 Lake District-Daddock and Inosculation